Air Conditioning Installation & Replacement Contractor in Huntington, Islip, Brookhaven & Nearby
Stay cool with an energy-efficient air conditioning system
Learn the difference between old, inefficient air conditioners and modern, high-efficiency systems.
Your air conditioner has a major impact on your home's comfort and energy efficiency, which is why it's important to be sure you have the right system for your home. That's why Triple H Insulation, Heating & Cooling installs ductless AC units to make it easier than ever to ensure your home stays comfortable without high energy costs.
We specialize in ductless air conditioning installation and AC replacement for homes in Brookhaven, Islip, Huntington and throughout Nassau & Suffolk Counties. Contact us today to schedule a free, no-obligation, on-site cost estimate.
Get the perfect air conditioning solution for your needs
Ductless AC systems offer a customizable comfort solution that's quiet and efficient and ideal for almost any application. It's important NOT to take a one-size-fits-all approach when installing an AC system. To get the best efficiency, comfort and overall value, Triple H Insulation, Heating & Cooling will help you choose the best setup to meet your needs.
Why install ductless AC?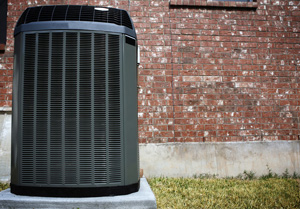 Thanks to ongoing innovation, air conditioning systems installed today can be more than twice as efficient as those installed 10 years ago.
Greater Efficiency - Leaky, poorly-insulated ductwork can reduce the efficiency of a central AC system by as much as 30%. Because ductless AC units don't have ductwork, you won't have to worry about air leaks that reduce the efficiency of a central air system. Plus, these systems are quieter, less invasive, and more efficient than window units.
Versatile Installation: Whether you live in a new home or an older home without ductwork, are adding an addition, converting an existing space, or if you want better climate control for specific room or area of your home, ductless mini split systems systems are an efficient way to deliver comfort exactly where you need it.
Customized Zoning - Ductless mini split systems come as a single-zone system designed to provide cooling to one specific room or area, and as a multi-zone system that can provide whole-house cooling.
Learn more about ductless AC installation and the benefits of installing a ductless cooling system in your home.
We install quality, affordable, and efficient cooling systems
If you have an old cooling system in your home, it may be more cost-effective to replace your outdated unit with a new energy-efficient air conditioning system that will provide superior cooling and save you money on your energy bills. At Triple H Insulation, Heating & Cooling, we install air conditioning systems from leading manufacturers, ensuring that you get a long lasting, effective solution.
Our air conditioning solutions include central air conditioning, ductless air conditioning, and multi-zone systems. Our experts will help you evaluate your home and needs to ensure that you get the right solution at the right price.
Free AC installation cost estimates in Brookhaven & Nassau & Suffolk Counties
If you're tired of dealing with uncomfortably hot rooms and high energy costs, the air conditioning experts at Triple H Insulation, Heating & Cooling are here to help. We provide complete replacement and installation solutions for all types of air conditioning systems, and we can help you get the right AC unit for your home.
Call us today at 1-866-977-6917 or contact us online to get started on your air conditioning upgrade with a free estimate! We offer all our services in Huntington, Islip, Brookhaven, and the surrounding areas.